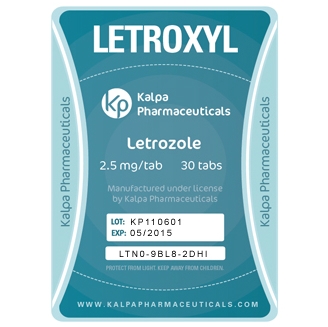 Q: I'm on my 4th week of Testosterone Enanthate – 500 mg/week and I'm also taking 1.5mg Letrozole E.D. as an insurance policy to avoid gyno. I am not experiencing any puffiness or soreness in the area of the nipple, so can I stop using it until I see symptoms again? Also, will Letro hinder my gains with this cycle? I know it helps rid the body of bloat but can it also drain muscle of overall volume?
A: Okay, way to sneak in a few questions there, dude! First off, Letro is a great drug, but we don't suggest that you stop it cold turkey now that you are not experiencing symptoms of gyno. Start by lowering your daily dose to maybe .75mg to 1mg and then go to EOD on those amounts. Now, if you're worried about sacrificing gains with or without Letro, either way, hear this: Letro is great for reducing bloat. Bloat is not good for the body because it creates a hypertensive situation.
It also helps eliminate small lumps caused by gyno from cycles. There's nothing negative about Letro, really, but you need to use when you need it and not take too much. Take the minimum it takes to get the results you want. That isn't something bodybuilders are accustomed to doing in their "more is always better" mentality. You can take too much and experience joint pain, achey joints and feel rundown overall.
You'll especially feel this in the elbows and knees since they take the most stress. So removing all traces of estrogenic activity, while it benefits your bodybuilding, can also make you feel poorly and be less effective in the gym if you take too much.