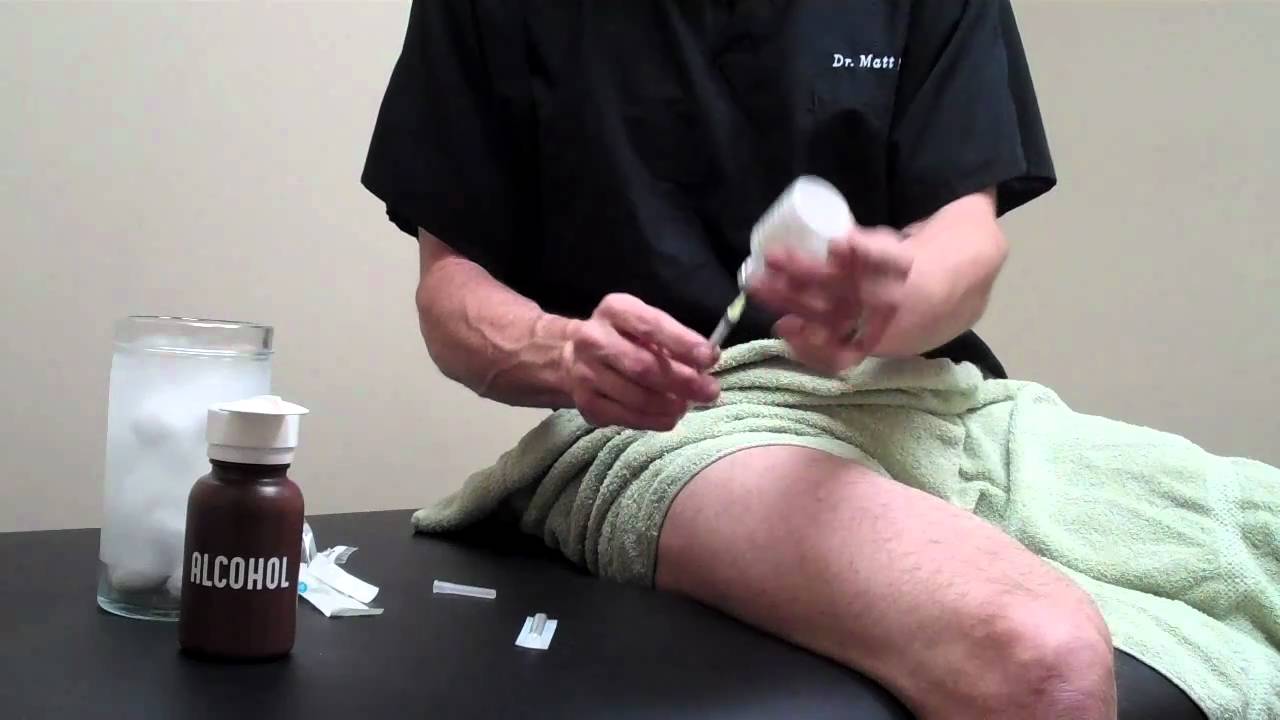 Q:  I have before me 3 syringes. Two of them have 2ml of AAS (oil) in them and the other has just 1.5ml.  Is it safe to inject 2ml in one syringe into any body part? If not safe to shoot just anywhere, where is it safe to inject 2 full ml?  Can I do 1.5ml in the delt or thigh? Help here.
A: At least I'll give you credit for not being your own senseless guinea pig. But I do have to say, you must be a little ADD for you to be so precise in your description: "Okay, before me lies…." It's a little odd, dude. But, to answer your question, what you inject is as important as other factors. So, while you did specify that you were injecting oil, you didn't say what. 
Some guys will put water based AAS in the delt in 2ml measures, and it's safe, but still can cause a lot of soreness. And really, other than infection and the drug not dispersing correctly and sitting in a pocket that can result in an abscess, it's soreness that counts. 
If it's Test E mixed with another water-based drug like Test P, then 2ccs is fine.  It does cause me to wonder where you are in your bodybuilding career that you are taking 4ccs of anything in one day, but that may be beside the point.  A good rule of thumb is to use 1 to 1.5cc in smaller body parts. In fact, I'd say 1, but that's just me. If in your glutes, I'd say 2cc is the rule of thumb.
Also, bodybuilders don't want to stick themselves endlessly, which I understand, but they usually end up doubling up on things and injecting them and it becomes useless either because it makes them incapacitated or infects them or just creates a hard pocket that doesn't disperse.  Think about it.  Try to create cycles that don't require that much in one day, or spread it out better, or better yet, inject you more often with less cc per syringe, and just suck it up. 
There's not perfect answer here.