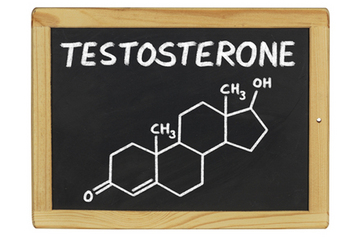 There are five major classes of steroid hormones: testosterone (androgen), estradiol (estrogen), progesterone (progestin), cortisol/corticosterone (glucocorticoid), and aldosterone (mineralocorticoids). Testosterone and its more potent metabolite dihydrotestosterone (DHT), progesterone and estradiol are classified as sex-steroids, whereas cortisol/corticosterone and aldosterone are collectively referred to as corticosteroids.
Sex steroids are crucial hormones for the proper development and function of the body; they regulate sexual differentiation, the secondary sex characteristics, and sexual behavior patterns.
Sex hormones production is sexually dimorphic, and involves differences not only in
hormonal action but also in regulation and temporal patterns of production. Gonadal sex steroids effects are mediated by slow genomic mechanisms through nuclear receptors as well as by fast nongenomic mechanisms through membrane-associated receptors and signaling cascades.
The term sex steroids is nearly always synonymous with sex hormones (Wikipedia).
Steroid hormones in mammals regulate diverse physiological functions such as reproduction, mainly by the hypothalamic-pituitary-gonadal axis, blood salt balance, maintenance of secondary sexual characteristics, response to stress, neuronal function and various metabolic processes (fat, muscle, bone mass).
The panoply of effects, regulations and interactions of gonadal sex steroids in mammals is in part discussed in this chapter.