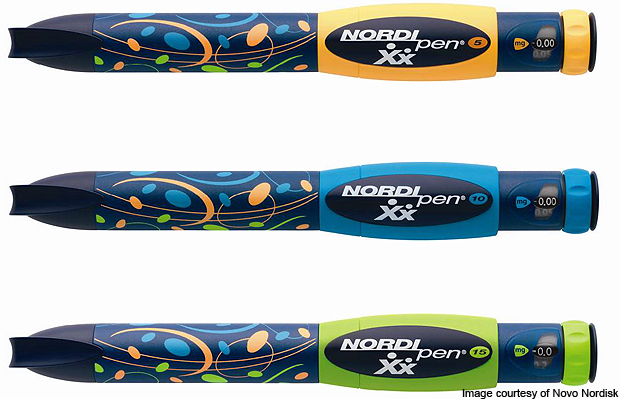 Growth hormone is typically injected once daily. It has a very short half-life, and it absorbed by the tissue of the body very quickly. Alternatively compounds such as testosterone esters are mixed with oil, or suspended. They are injected into muscle tissue, which allows them to last much longer in the body than growth hormone. Growth hormone, while highly effective and popular, does require these daily shots over time in order to become effective. Recent research has led scientists to the conclusion that growth hormone therapy takes several months of low-dose treatment in order to reach full effectiveness.
Researchers are also realizing that 3-time per day shots of growth hormone cause its effectiveness to increase greatly. GH is absorbed into the bloodstream fairly quickly, and had a half-life of only a few hours. This means that your GH levels at bedtime (assuming a morning injection) are very low, which is less than optimal for growth. Instead, if you were willing and able to conduct three shots per day, your levels would remain steady throughout the day. Shot times of 8 AM, 4 PM, and 11 PM might be most optimal. Your dosage would be reduced by 2/3 of course, to keep the amounts constant. And you'd be experiencing a whole lot of needle pain. But if your goal was absolute muscle growth, and you weren't concerned about the pain or inconvenience, you'd be able to reach your goals in no time.
Granted, thrice-daily injections aren't exactly convenient. It's a little hard to tell you boss that you need to leave a meeting to handle your 1 pm growth hormone injection. In America, steroids are a four-letter word. Any time an athlete is caught using steroids, he is instantly branded as a cheater, and anything he was able to accomplish in his sport of choice is instantly nullified. Any time a bodybuilder admits to using testosterone – even under the instruction of a doctor – a whole host of negative stigma is suddenly attributed to him.
The variance of lifestyles might make thrice-daily shots acceptable for some, and out of the question for others. Understand that if you are to get the most possible benefits of growth hormone, you must consistently take the injections daily without missing any shots. And, if you're willing to take your dedication a step further, you can divide your dose into three shots, and multiply your results even further. Avoid taking this process to extremes. It more research was completed, we'd probably discover that dividing the dose into five daily doses is even more effective. Small incremental doses of 20% full dose, administered five times per day, would likely lead to even more success. However, you have to draw the line somewhere, and three doses per day appear to be a nice trade-off for the truly devoted. As with all things in bodybuilding (and life) consistency and repetition are great tools, but extremes can be dangerous. Treat your Growth Hormone injections as you do all other bodybuilding facets – with consistency and common sense.